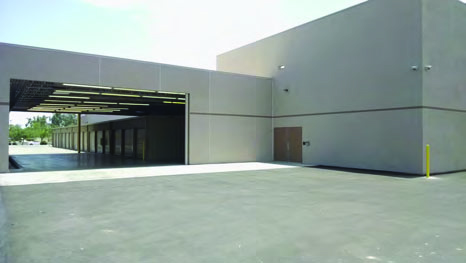 California-based Global Building, LLC recently sold a self-storage property in Indianapolis, IN that the firm purchased just a year and half prior. In March 2017, Global Building bought a former Kmart retail store that was vacant at the time to re- purpose the big box retail building into a climate-controlled self-storage facility for $19.45/NRA.
The self-storage facility was completed in September 2018 after an 18-month permit and conversion process. The renovations costs totaled roughly $4,500,000, increasing the total cost to $56.19/NRA.
The 153,866 SF retail space became a 115,670 square foot self-storage project with 960 units ranging in size from 5' x 5' to 18' x 50' to accommodate a wide array of tenants.
As soon as the property was under contract, Global started a complex interview process to determine the best management company, ending with ExtraSpace being chosen as the best fit for this specific project.
During the construction process, a buyer submitted an offer for $10,000,000 that was accepted by Global. The sale of the property and retail pads will generate a 31.28% property level IRR and a 1.57 multiple.
For more information, please contact Joe Zummo at Global Building, LLC
Jzummo@global-building.com (760) 634-1919